When you open K-LINK you will see a similar structure to the other applications, with the tree structure down the left hand side and a ribbon along the top.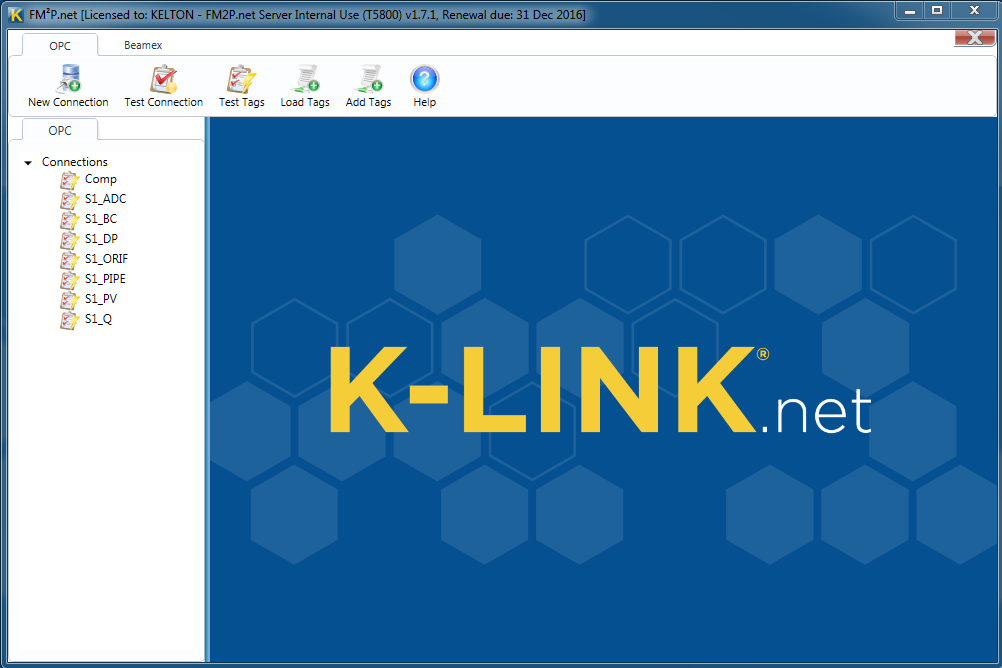 To start a new OPC connection, click on "New Connection" in the ribbon. Information required for a new connection includes:
Name: any name of your choosing to identify the connection
Host: the machine the OPC server is hosted on
Server: the name of the OPC server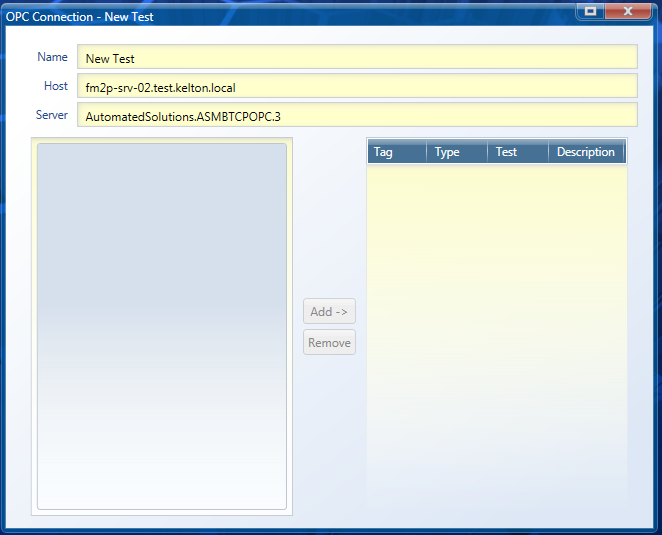 The connection to the server can be verified by clicking the Test Connection button and the available OPC tags loaded by clicking the Load Tags button.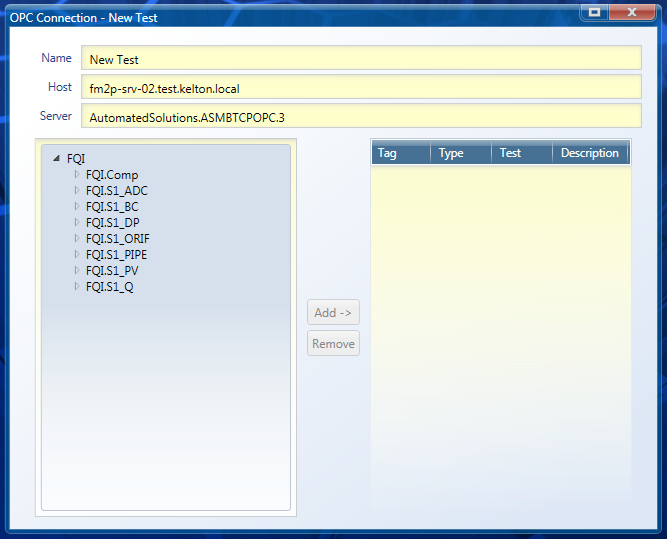 To add OPC tags to your connection simply select them on the left-hand pane and click the ADD → button.
Note: If the OPC server you are connecting to has a large amount of tags and you do not want to wait for them to be loaded you can use the Add New Tag button and simply type the required OPC path.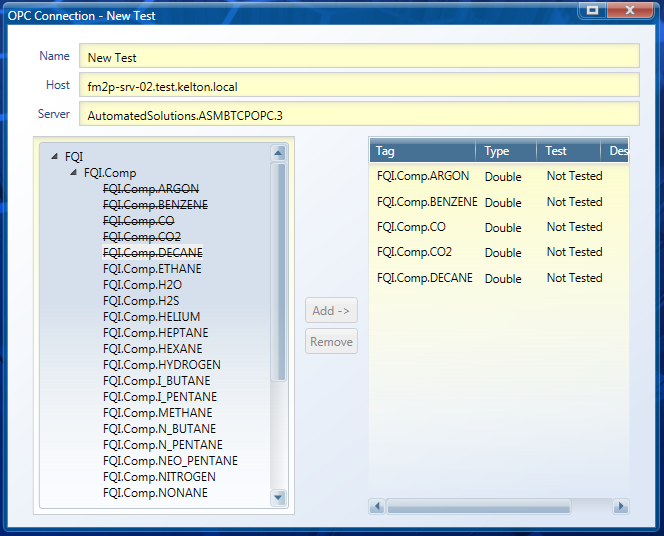 Click the "Test Tags" button to check the OPC values are read correctly. The values should correspond to the values in the OPC Server.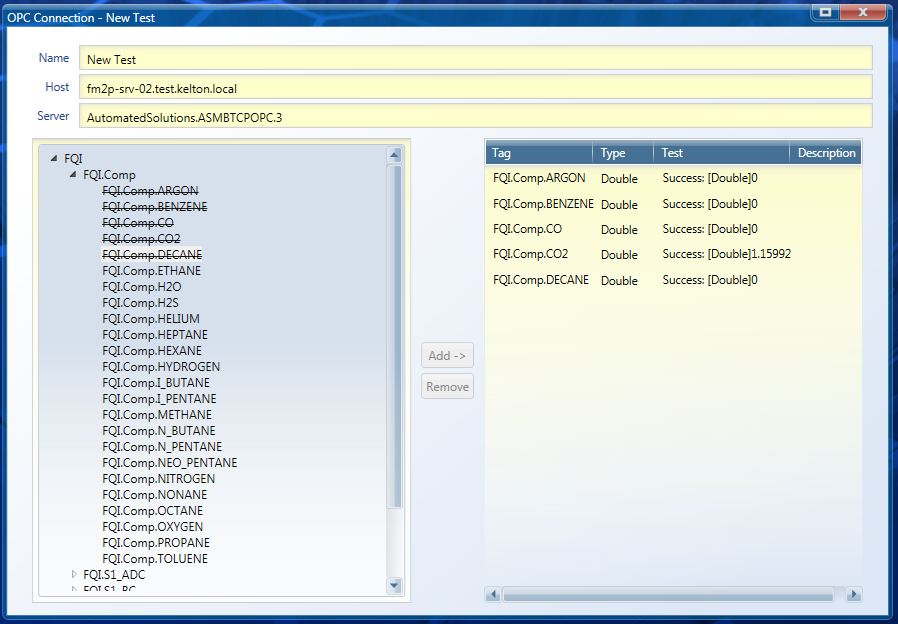 Once you have tested the connection works, click OK to save. Connections can be opened and modified or deleted at any time by clicking the appropriate button.