Getting Started with UNCERTAINTYPLUS®
Running UNCERTAINTYPLUS®
UNCERTAINTYPLUS®.net , like any other windows applications can be started from the windows start menu; this is located under the Kelton Engineering Ltd. group. Alternatively a shortcut to the application is installed on the desktop.
The UNCERTAINTY PLUS Workspace
UNCERTAINTYPLUS®.net will open to show the main window from which all elements of the application can be accessed.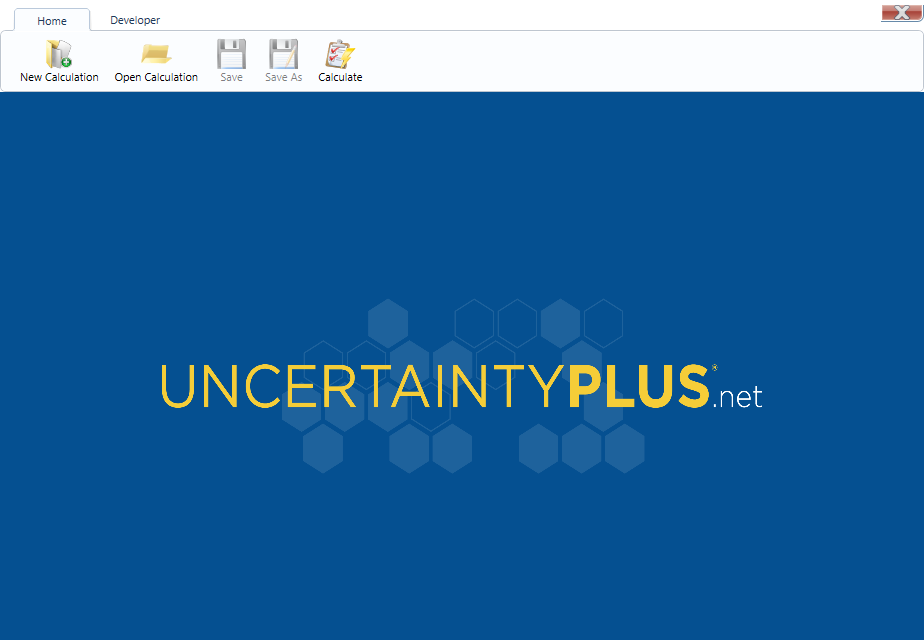 The Home Ribbon
The Home ribbon contains buttons for creating, opening and saving uncertainty modules as well as the button for calculating the results of a configured uncertainty module.