The Schedule ribbon within KIMS® contains buttons for managing the planning and organising of calibration routines.

To schedule a test first select the test from the navigation pane, then click the New button on the Schedule ribbon.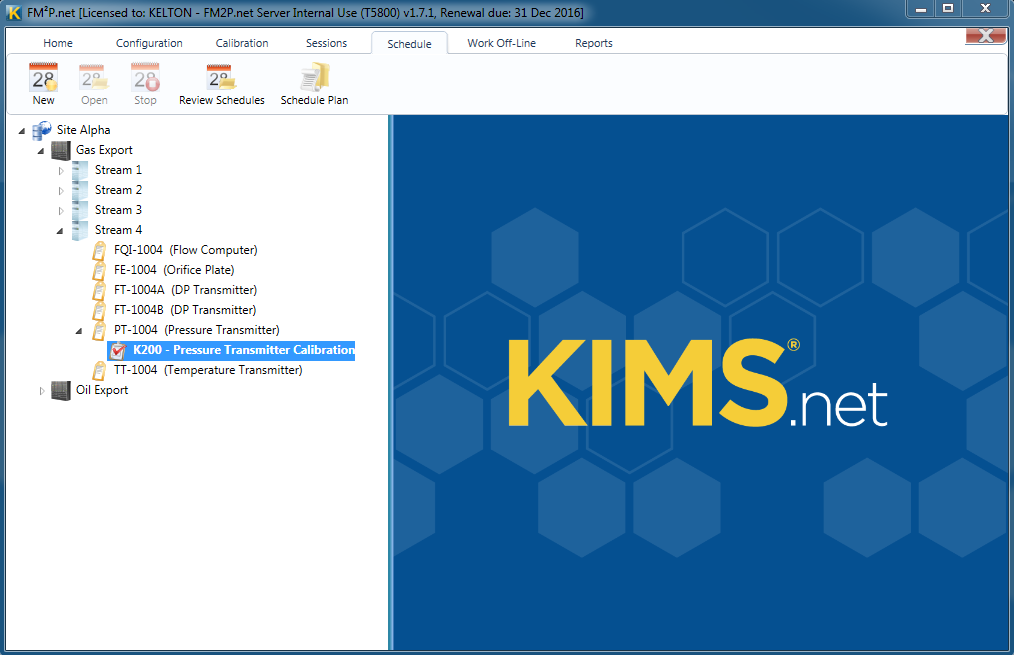 The recurrence pattern can be set within this form to be wither a single occurrence (once) or multiples of days, weeks, months or years. In this example the calibration will be scheduled to take place on the 12th day of every 3 months. Alternatively the test could have been scheduled to take place on a particular day of the week such as the first Monday of every third month.
The range of recurrence is used to set the period over which the schedule will run. in this example the start date is set at 30/12/2013 so the first occurrence of the test will be 12/01/2014 and the event will continue to be scheduled to occur on the 12th day of every third month. Tests can also be scheduled to occur a set number of times or to end after a certain date.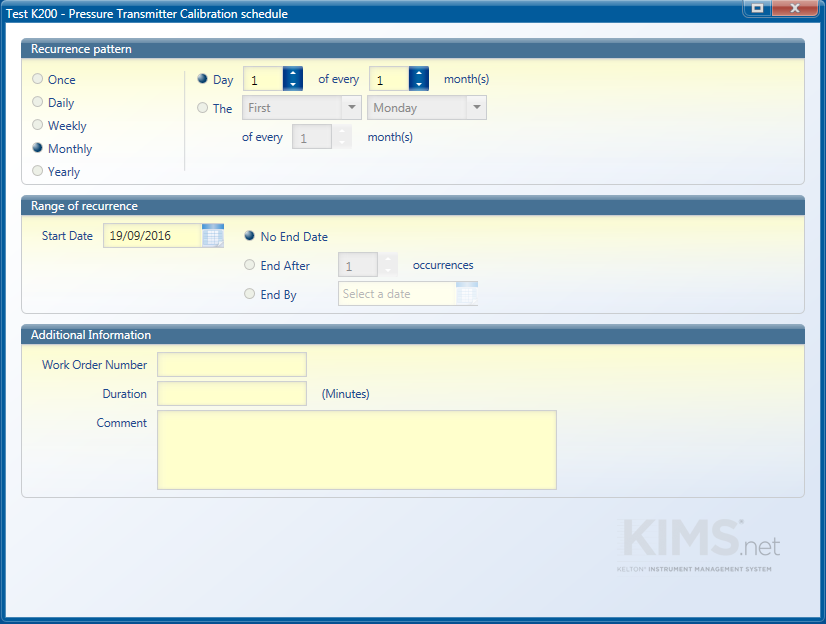 Select a test in the navigation pane and click the open button to view or edit a existing schedule.
If you wish to stop a test or calibration schedule for any reason open the schedules event and click the stop button on the ribbon. This will stop all future occurrences from being scheduled but will not remove events which have been scheduled in the past.
Click the Review Schedules button to view a list of all scheduled tests which can be sorted by System , Section Tag etc.

Schedules can be opened from this list for editing by double-clicking (or right-clicking and selecting Schedule Plan).
The Plan displays a list of all tests scheduled for a selected period in a chronological order along with the status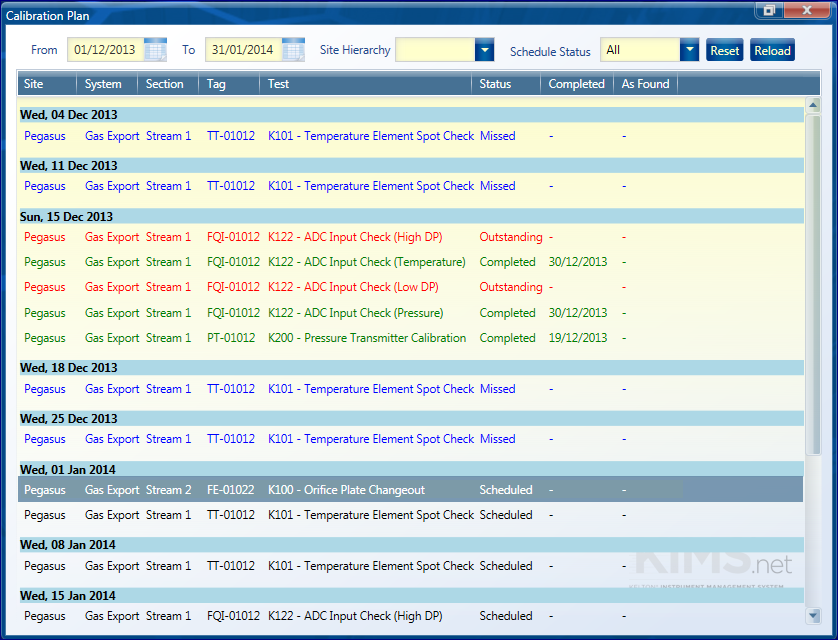 Tests can be run from this list by double-clicking (or right-clicking and selecting Execute).