Opening an Uncertainty Module
To select a new calculation click on the New Calculation button on the Home ribbon.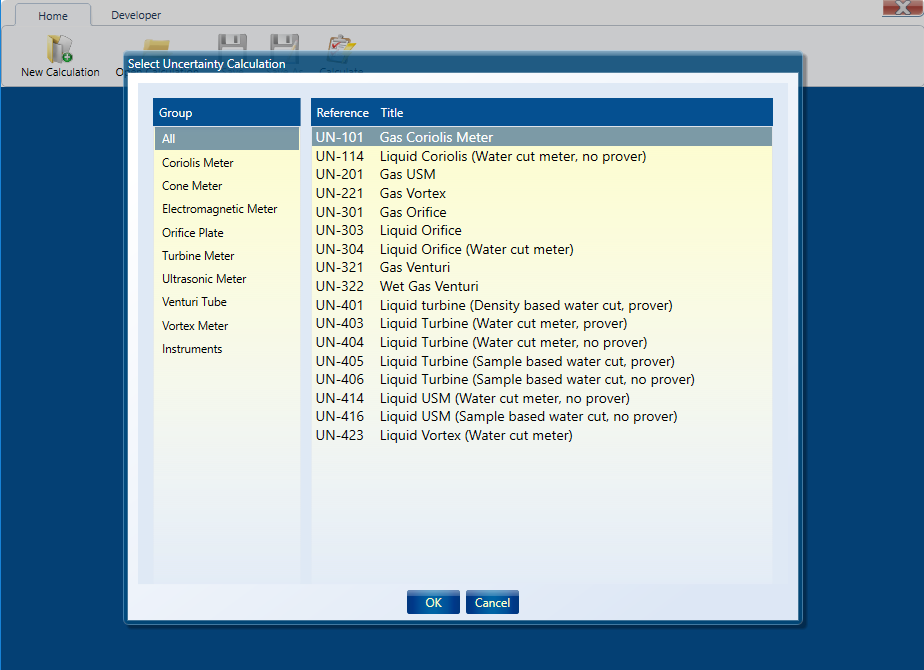 Modules are designated by the prefix UN then have an associated number. Note that the module numbers may not correspond to previous Kelton products.
Group
Modules are grouped according to meter type; selecting a meter type in the left-hand pane will filter the list of modules to show only those belonging to that meter type. The All group shows all modules that are licensed to the user.
Opening a module
To open a selected module, either double-click the module in the list or select by clicking the entry and then clicking the OK button.
Preconfigured modules can be opened from the Open Calculation button. From here navigate to the file location where the uncertainty module resides.