Viewing Log Book
Certain events are automatically logged into the log book which can be viewed via Electronic Logbook by clicking on "Logbook" in the "Home" ribbon.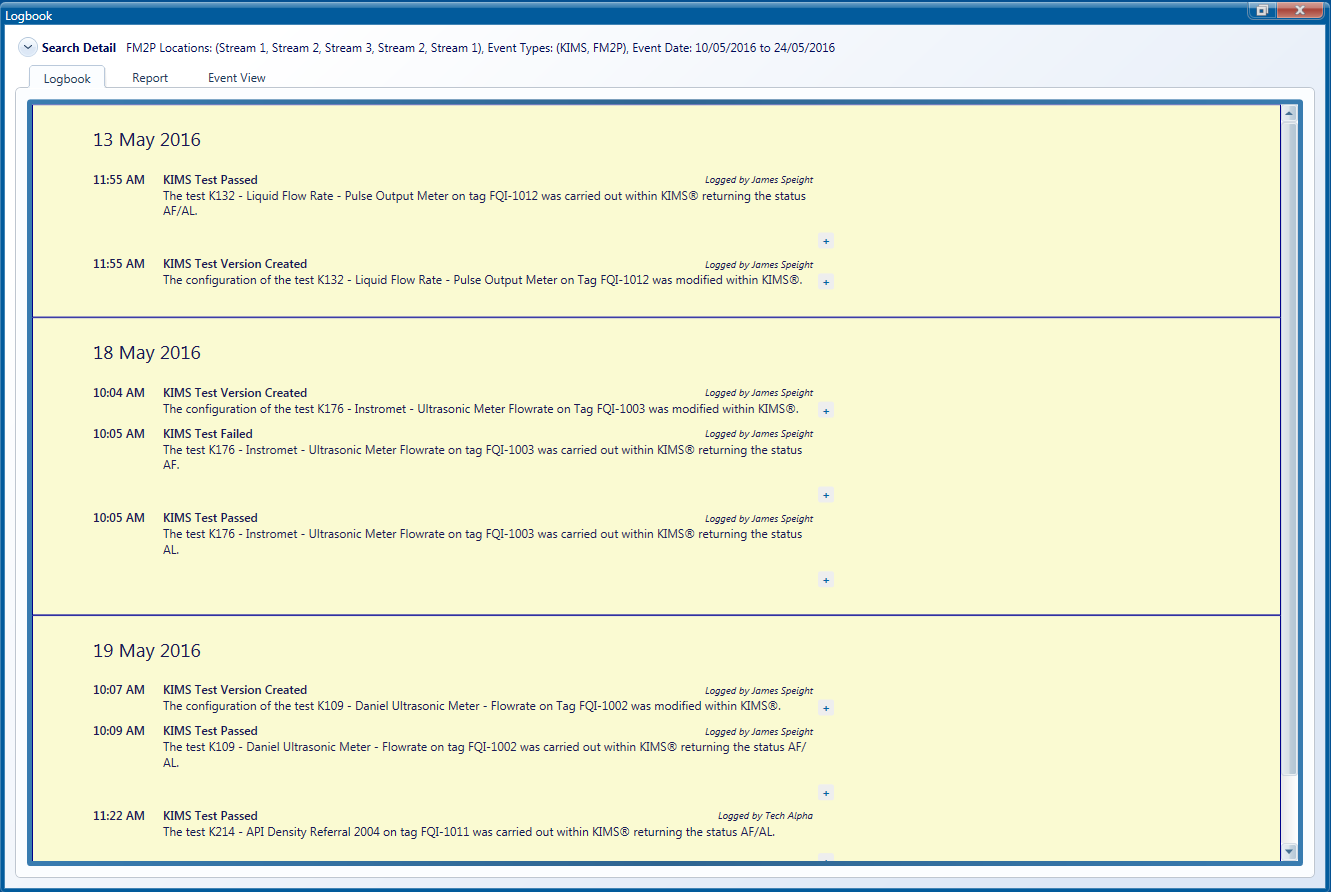 If you click on the down arrow next to "Search Detail" then you will be able to search the log book for specifics such as between certain dates or the site or system you wish to view.

Alternatively, you can use the tree down the left hand side to search the log book. Just highlight the System / Section / Tag you want to view logs for then left click on it and choose "View Logbook". This will give you details for this particular Site / Section / Tag only.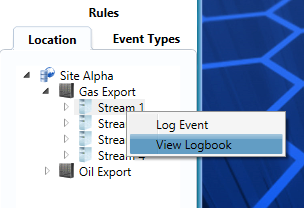 Search can be filtered by location whilst the Logbook window is open. Elements of the site tree can be selected and deselected by right clicking on them. If select all is chosen then all children of the element are shown when the log book is updated. If deselect all is chosen then none of the children below that element will be shown when the logbook is refreshed.

Adding Comments
You can expand on a logged event by clicking on the + button at the side of the event. A box will then appear that gives more details about the event.
If you wish to add a comment to any logged events, simply expand an event by clicking on + and go to the "Comments" tab. Once you have submitted a comment, this will appear in the log book under the main event details.