Getting Started with K-TRAC
The K-TRAC®.net Workspace
In order to prove a piece of equipment, you need to make sure one is allocated to a tag in FM2P and the "proved" box is checked.

When K-TRAC®.net is launched from the FM²P home screen the main workspace is displayed showing the tags that have equipment to prove.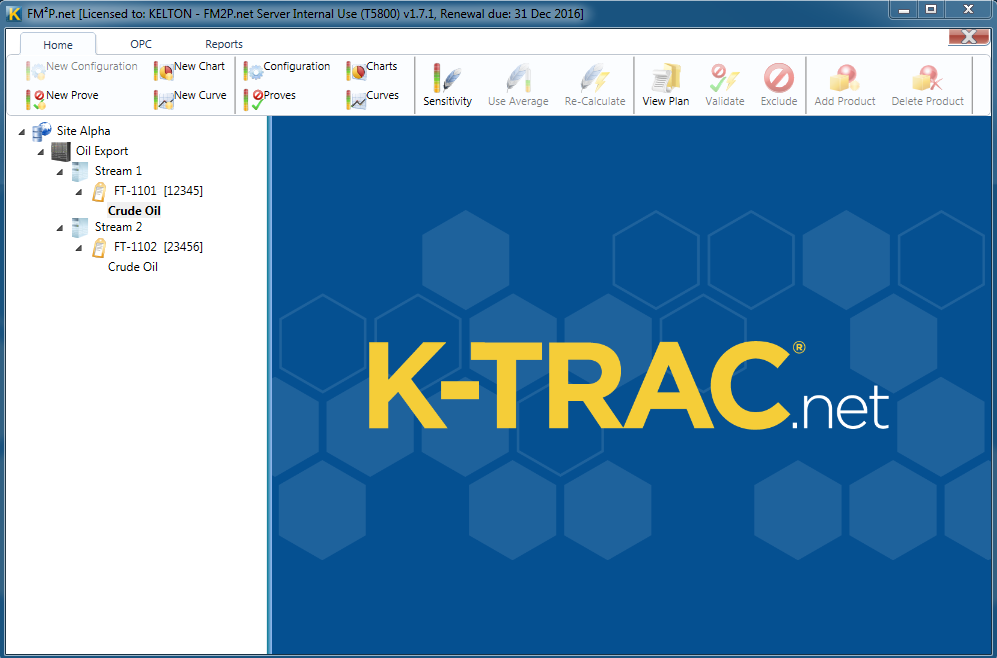 The K-TRAC®.net workspace is made up of a number of Ribbons containing common commands and a navigation pane to select the meter and product.
The Home Ribbon

The Home ribbon contains buttons for entering and viewing the meter configuration, proves, control charts and performance curves.
The OPC Ribbon

The Reports Ribbon